Receiving A Total Of 4 Stars!
We couldn't wait to share the news that our Mighty Brew kombucha is among the Great Taste winners of 2021. Established in 1994 by The Guild of Fine Food, Great Taste is one of the world's largest and most trusted food and drink accreditation schemes. Just 25% of entries achieve a simply delicious 1-star rating for 'delivering fantastic flavour'.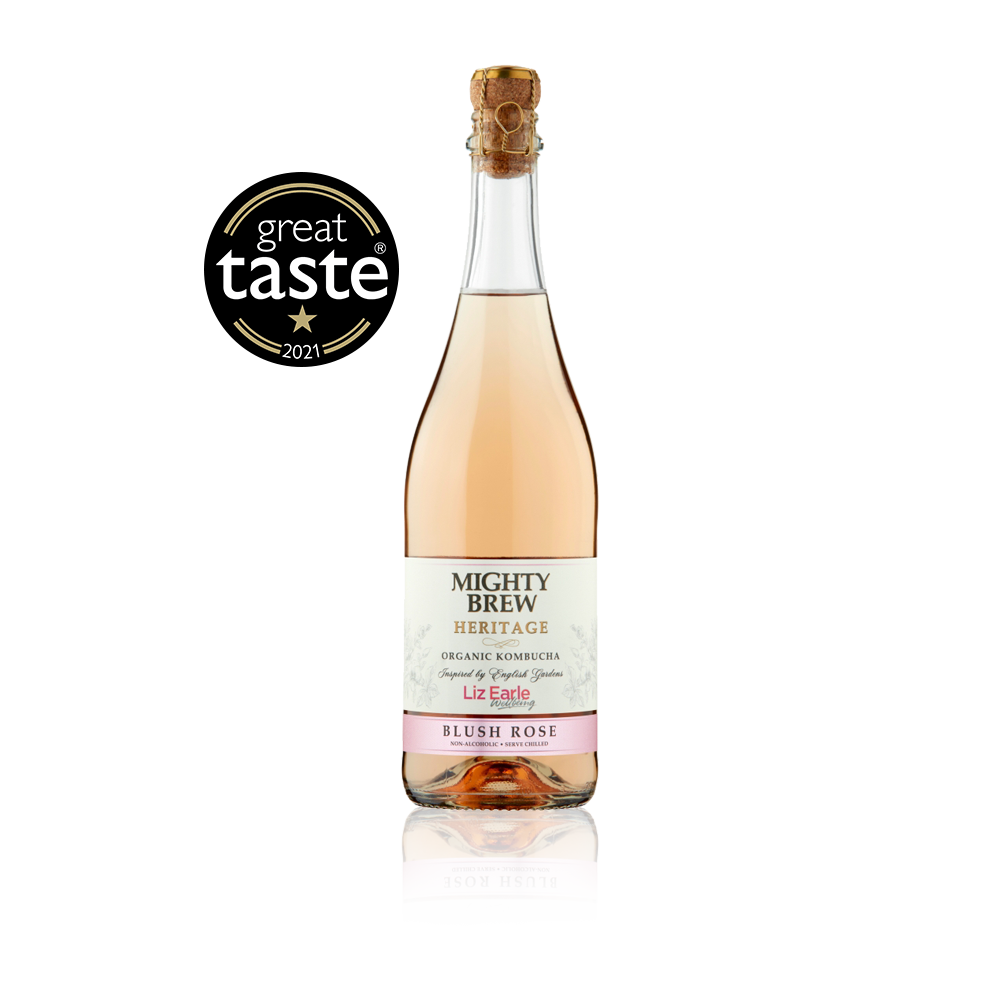 HERITAGE BLUSH ROSE
'A lightly sparkling and pretty kombucha with subtle aromas of rose and raspberry. Both flavours were present and natural in finish. Not too sweet or sour and very refreshing, this is an excellent alcohol replacement.'
'An elegant and refined kombucha with an appealing level of carbonation that gives a pleasant texture. We really enjoyed how the flavours developed over time and how the floral notes were restrained. The sweetness was the ideal level.'
---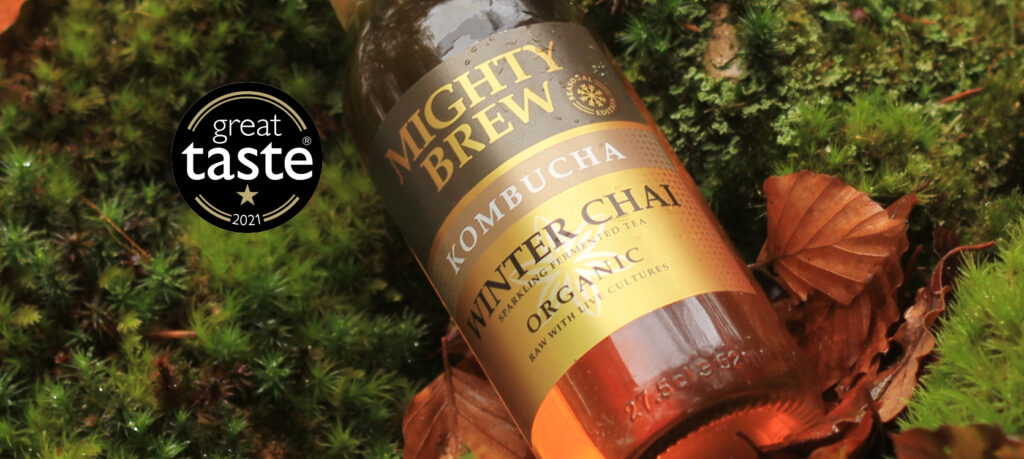 LIMITED EDITION BOTANICAL WINTER CHAI
'This amber kombucha has a light sparkle and is a refreshing drink while also delivering warming winter chai spice flavour, notably cinnamon and cloves.'
'Gentle fizz and very refreshing. The balance is good, with all spices working well together. It has some appealing complexity, lovely layers of flavour, and is not too sweet. We really enjoyed tasting this!'
---
BOTANICAL JASMINE
'The jasmine comes through on the nose perfectly well, as well as on the palate where it is refreshing, and underpinned by the fermented notes. Like a lovely iced jasmine tea, with an extra dimension.'
'This kombucha has a natural colour and a pleasant, light fizz. The jasmine notes are more pronounced in the flavour than the aroma, but are well balanced. An enjoyable, natural tasting product.'
---

LIMITED EDITION BOTANCIAL SUMMER BLISS
'A pretty looking kombucha with a gentle effervescence, which is refreshing. The rose is forefront and the lemon verbena takes a back seat.'
'On the nose the kombucha has a 'Turkish Delight' quality to it and is very inviting. The flavour is well balanced, not too sweet, with the floral notes evolving gently.'
Great Taste stars are highly respected seals of approval, and we really value the judges' feedback and recognition. Food or drink is blind tested by a selected panel of over 500 experts providing honest, straightforward and impartial feedback from chefs, buyers, food writers and retailers. The judges, 'look for truly great taste, regardless of branding or packaging. They take into account texture, appearance and of course the quality of the ingredients; they will note a good aroma, a decent bite, or a particularly smooth or crunchy texture. But above all else the question remains – does the product taste truly great?'
How about taste-testing our award-winning kombucha to find out what all the excitement is about?