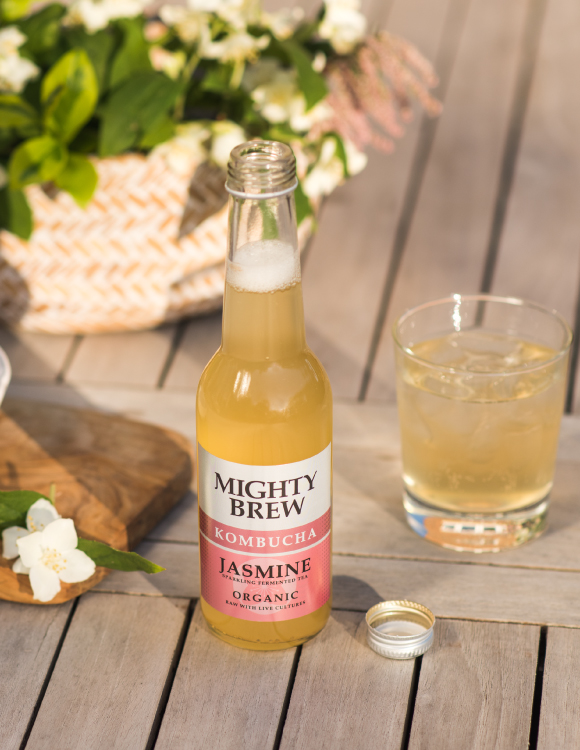 Sparkling, Refreshing & Healthy – A Great Choice For Everyone
Kombucha is a sparkling fermented tea that is naturally rich in live cultures and packed with a multitude of nature's goodness. It's filled with minerals, vitamins, organic acids and nutrients indispensable for the proper functioning of the body. It's the perfect refreshment when you're looking for an alternative to sugary soft drinks, a flavourful non-alcoholic beverage to pair with food, to drink on its own, or an imaginative mixer for a whole host of cocktails and mock-tails.
This fermented tea is usually made with black, green or Pu-Erh tea. It starts as a combination of yeast and bacterial fermentation. The result is a drink that is slightly astringent in taste, thanks to the beneficial acids and vinegars, and low amount of remaining sugars.
What does Mighty Brew Kombucha taste like?
The taste of kombucha varies depending on the choice of fermented tea used to make it. Our Mighty Brew Kombucha is made with organic Sencha green tea leaves giving it a fragrant, fresh, crisp taste similar to a light sparkling apple juice, cider or champagne. You can choose our original Sencha Kombucha or try one of our premium brewed botanical kombuchas, such as Jasmine Kombucha, Lemongrass Kombucha, or Hemp Kombucha.
The process of preparing Organic Mighty Brew Kombucha involves a double fermentation process. A SCOBY (a symbiotic culture of bacteria and yeast) from our Mother Culture is placed in a tea mixture and sweetened with raw cane sugar.
First fermentation, the brew is left to ferment at room temperature. The sugar is consumed by the culture, converting it into health-giving energies. The second fermentation, we infuse the brew with natural botanicals and leave to ferment; before bottling our raw, unpasteurised Mighty Brew Kombucha. Being a raw organic product, there can be some batch variation in colour, flavour, nose, appearance or composition, reflecting growing, fermentation and seasonal variations. This is artisan brewing at its best and we invest both love and dedication to the entire process – always reaping exceptional taste as a result!
Why Can Kombucha Vary Slightly From One Fermentation To Another?
Kombucha is a great non-alcoholic alternative to wine and just like a good wine can have subtle variations from one brew to another. Wine is made by fermenting grapes while kombucha is made by fermenting tea. Kombucha is a raw organic product, so there can be some batch variation in colour, flavour, nose, appearance or composition, reflecting growing, fermentation and seasonal variations.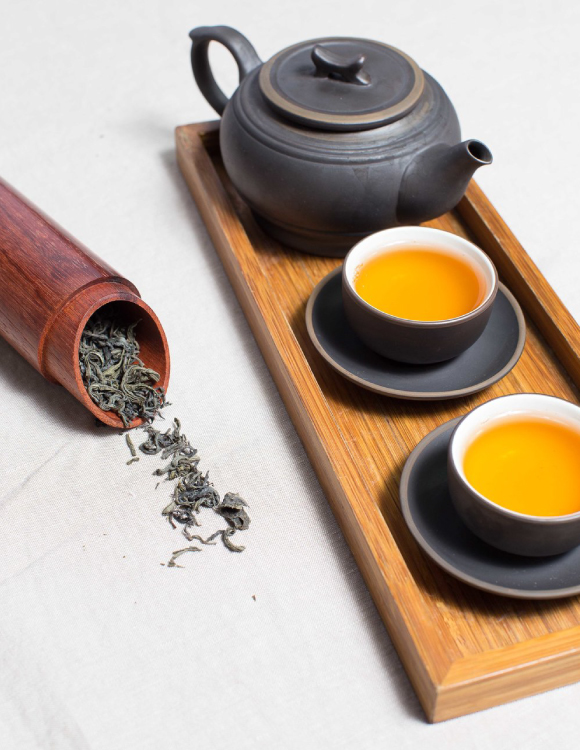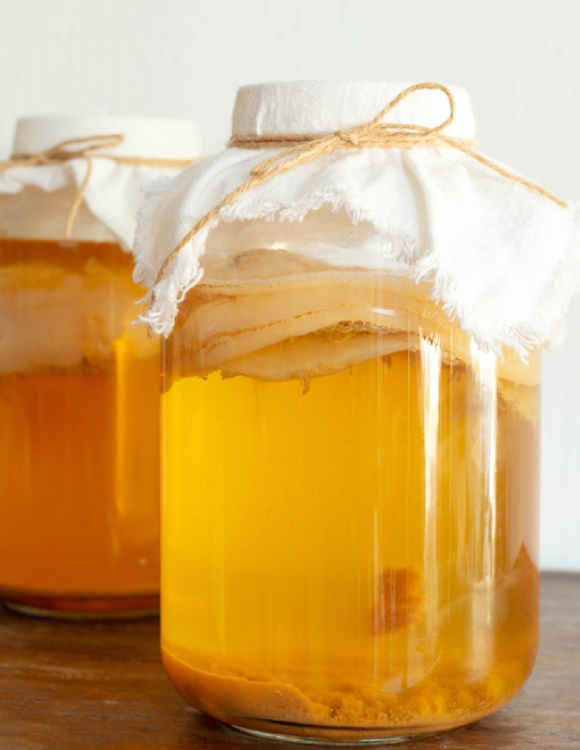 What Makes Mighty Brew Kombucha Different?
At Mighty Brew Kombucha we are dedicated to perfecting the perfect taste. We take great pride in brewing to the highest standards while respecting time-honoured techniques, to create the purest form of this fermented marvel. Every ounce of goodness is retained, leaving our unique botanical brewed kombucha bursting with life!
Great health, sustainable business practices and a desire to positively impact the world around us is what gets us up in the morning. We are dedicated to ethically-sourced organic and vegan products and just as importantly, to the pursuit of the perfect taste. Ours is a holistic approach, placing great value on the whole picture.
From field to bottle we select sustainably sourced, natural, pure quality ingredients from all over the world for our Mighty Brew Kombucha. We make it using an advanced three stage water filtration system for purity, and it's free from all artificial flavours, sweeteners, colours, preservatives and GMOs. When it comes to the selection of ingredients for kombucha brewing – less is always more. We only use the highest quality teas and premium natural botanicals. It's also available in handy 275ml and family-sized 750ml recyclable glass bottles with BPA and PVA free lids. Certified Soil Association Organic and Vegan Certified.
Where Can I Try Some Mighty Brew Kombucha?
You need to go no further than our online shop, right here on the Mighty Brew Kombucha website.
Mighty Brew Kombucha is expertly brewed to the highest standards and paleo compliant with Certified Soil Association Organic, Vegan Certified and SALSA Accreditation. Our raw kombucha is bursting with live cultures and brewed pure. We are passionate about the need for our kombucha to follow the full fermentation journey. It means the ingredients are super simple and nature's best – Filtered Water, Organic tea, Organic Unrefined cane sugar, Premium Organic botanicals, and Organic Kombucha culture. We only use what is absolutely necessary. When it comes to the selection of ingredients for brewing kombucha – less is always more!