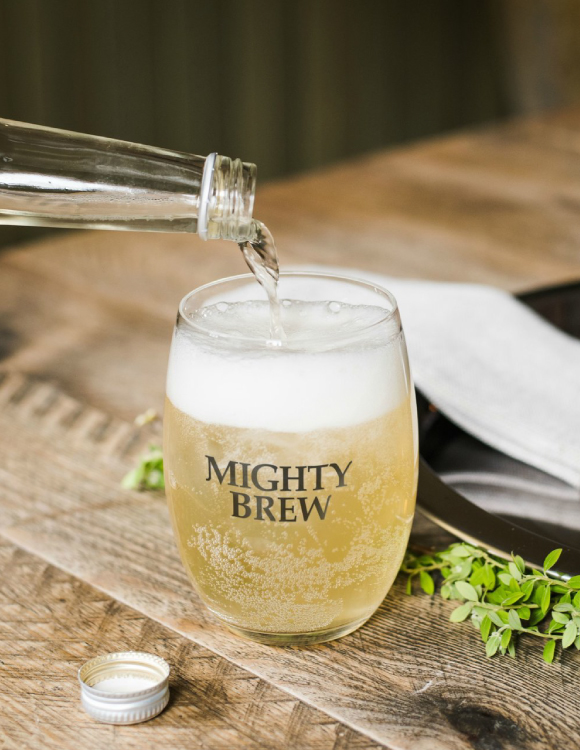 Organic Mighty Brew Kombucha is the perfect refreshment when you're looking for an alternative to sugary soft drinks, a flavourful non-alcoholic beverage to pair with food or drink on its own, or an imaginative mixer for a whole host of cocktails and mocktails.
We are witnessing a growing trend of changing lifestyles, which is increasing the demand for health-focused food and beverages. There is also rising awareness about kombucha in the UK market. People are looking for a premium kombucha that is not only packed with goodness but that has exceptional taste too.
Mighty Brew Kombucha is expertly brewed to the highest standards and paleo compliant with Certified Soil Association Organic, Vegan Certified and SALSA Accreditation. Our raw kombucha is bursting with live cultures and brewed pure. We are passionate about the need for our kombucha to follow the full fermentation journey. It means the ingredients are super simple and nature's best – Filtered Water, Organic tea, Organic Unrefined cane sugar, Premium Organic botanicals, and Organic Kombucha culture. We only use what is absolutely necessary. When it comes to the selection of ingredients for brewing kombucha – less is always more!
If you would like to stock Organic Mighty Brew Kombucha, we would love to hear from you and to set up a tasting session.
The naturally pure quality ingredients in our botanically brewed Organic Mighty Brew Kombucha are all sustainably sourced. We make it using an advanced three stage water filtration system for purity, and it's free from all artificial flavours, colours, preservatives and GMOs. We only use the highest quality teas and premium natural botanicals from around the world. It's below the 5g 'sugar tax' without the use of any artificial sweeteners.
As well as being available in handy 275ml and family-sized 750ml recyclable glass bottles with BPA and PVA free lids. Mighty Brew Kombucha with its unique, subtle, premium natural botanicals tastes delicious. Its elegant, classic presentation means it's perfect for on the table, in the fridge, or in the hand!