A Further Award For Heritage Elderflower Sec
We're so excited to announce Heritage Elderflower Sec as an IWSC Silver Award Winner within the Alternative Drinks, Lighter/Low & No Alcohol category! Established in 1969, the International Wine & Spirit Competition (IWSC) is the world's largest and most influential international spirit awards. The awards given by the competition are considered as high honours in the industry. The panel is comprised of the world's most eminent drinks professionals and the competition receives entries from over 90 countries worldwide.
The judges described Heritage Elderflower Sec as: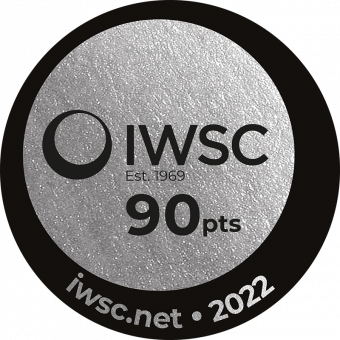 Anton Massel created the competition based on 'subjective tasting judgement'. His aim then, as it remains to this day, was to reward excellence in wines and spirits worldwide, to ensure recognition for the very best wines and spirits. Each group type is judged blind alongside its category peers. The IWSC is 'proud to set the international benchmark for quality, standing out in the crowded world of drinks competitions with over 50 years of experience and hundreds of global experts – including buyers, producers, distillers, sommeliers, distributors and influencers judging the drinks'.
Bursting With Life
Ideal for parties or special occasions, Mighty Brew Heritage x Liz Earle Wellbeing Elderflower Sec is a wonderfully refreshing and elegant non-alcoholic alternative to Champagne or Prosecco (and far better for us than sugary elderflower cordial). Naturally packed full of gut-friendly goodness. Keep a bottle or two cooled in the fridge, ready to enjoy at home or to take out to share with friends and family.
Specially Matured
Organic Heritage kombucha is brewed following a time-honoured double fermentation process and specially matured to enhance its Champagne-like quality. Resulting in a delicious non-alcoholic drink that's naturally low in sugar and high in live cultures. Made using an advanced three-stage water filtration system for purity. With zero flavourings, sweeteners, colours, preservatives, or GMOs. Available in cork and cage 750ml recyclable glass bottles.
Why not try a bottle of our award-winning Mighty Brew Heritage x Liz Earle Wellbeing Elderflower Sec today?