Delivering Fantastic Flavour
We're very pleased to let you know that Heritage Elderflower Sec has been awarded a 1-star Great Taste Award, 2022. Established in 1994 by The Guild of Fine Food, Great Taste is one of the world's largest and most trusted food and drink accreditation schemes. Just 25% of entries achieve a simply delicious 1-star rating for 'delivering fantastic flavour'.
The judges feedback for cork and cage Heritage Elderflower Sec included:
"This spritzy kombucha is light and refreshing. We like the hints of tea and the tang of the ferment that we get on the palate. It's gentle with a vibrant feel which makes you want to come back for more."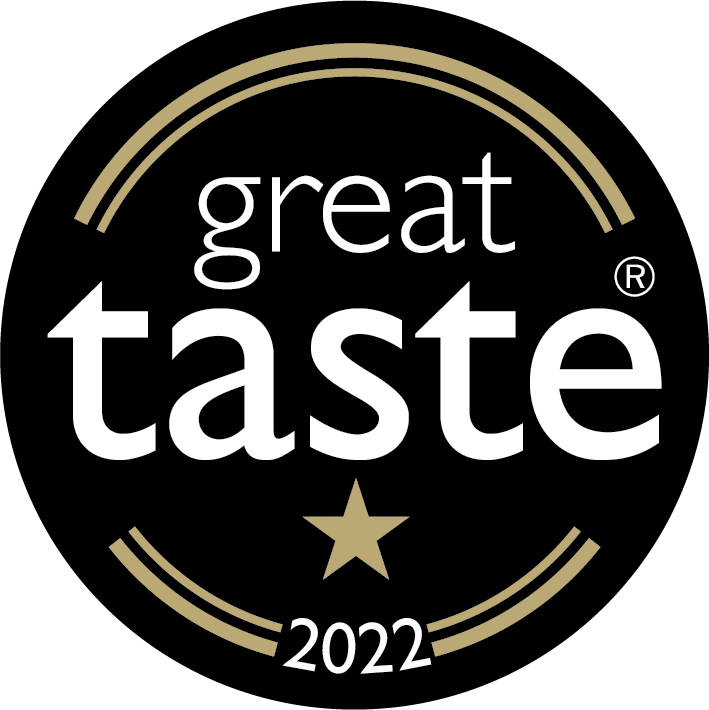 Great Taste stars are highly respected seals of approval. Food or drink is blind tested by a selected panel of over 500 experts providing honest, straightforward and impartial feedback from chefs, buyers, food writers and retailers. The judges, 'look for truly great taste, regardless of branding or packaging. They take into account texture, appearance and of course the quality of the ingredients; they will note a good aroma, a decent bite, or a particularly smooth or crunchy texture. But above all else the question remains – does the product taste truly great?'
Refreshing & Elegant
Ideal for parties or special occasions, Mighty Brew Heritage x Liz Earle Wellbeing Elderflower Sec is a wonderfully refreshing and elegant non-alcoholic alternative to Champagne or Prosecco. Carefully matured using the finest organic farm-produced ingredients, with subtle floral notes of citrusy white elderflower blossom and sublimely balanced with the exquisite crisp, dryness of white Muscat grape. This delicious sparkling drink will tantalise your taste buds. Keep a bottle or two cooled in the fridge, ready to enjoy at home or to take out to share with friends and family.
Gut-Friendly Goodness
Organic Heritage kombucha is brewed following a time-honoured double fermentation process and specially matured to enhance its Champagne-like quality. Resulting in a delicious non-alcoholic drink that's naturally low in sugar and high in live cultures. Made using an advanced three-stage water filtration system for purity. With zero flavourings, sweeteners, colours, preservatives, or GMOs. Available in cork and cage 750ml recyclable glass bottles.
With the pop of the cork, non-alcoholic Heritage Elderflower Sec is the perfect fizz to celebrate with friends and family!