Our organic Lemongrass kombucha wins Great Taste Award, 2023
Hooray, all the flavours in our Mighty Brew Botanical range are now winners of Great Taste Awards! This makes it the fourth year in a row that Mighty Brew kombucha has won a Great Taste Award and we couldn't be happier.
What Are Great Taste Awards?
Run by The Guild of Fine Food, Great Taste is one of the world's most recognised and respected annual food and drink awards. Thousands of entries, sent from more than 110 different countries across the world are judged every year. All Great Taste submissions are taste-tested by a panel of 500 judges, with only the best, unanimously approved entries ultimately awarded stars.
What do the judges say about our range of delicious organic kombucha?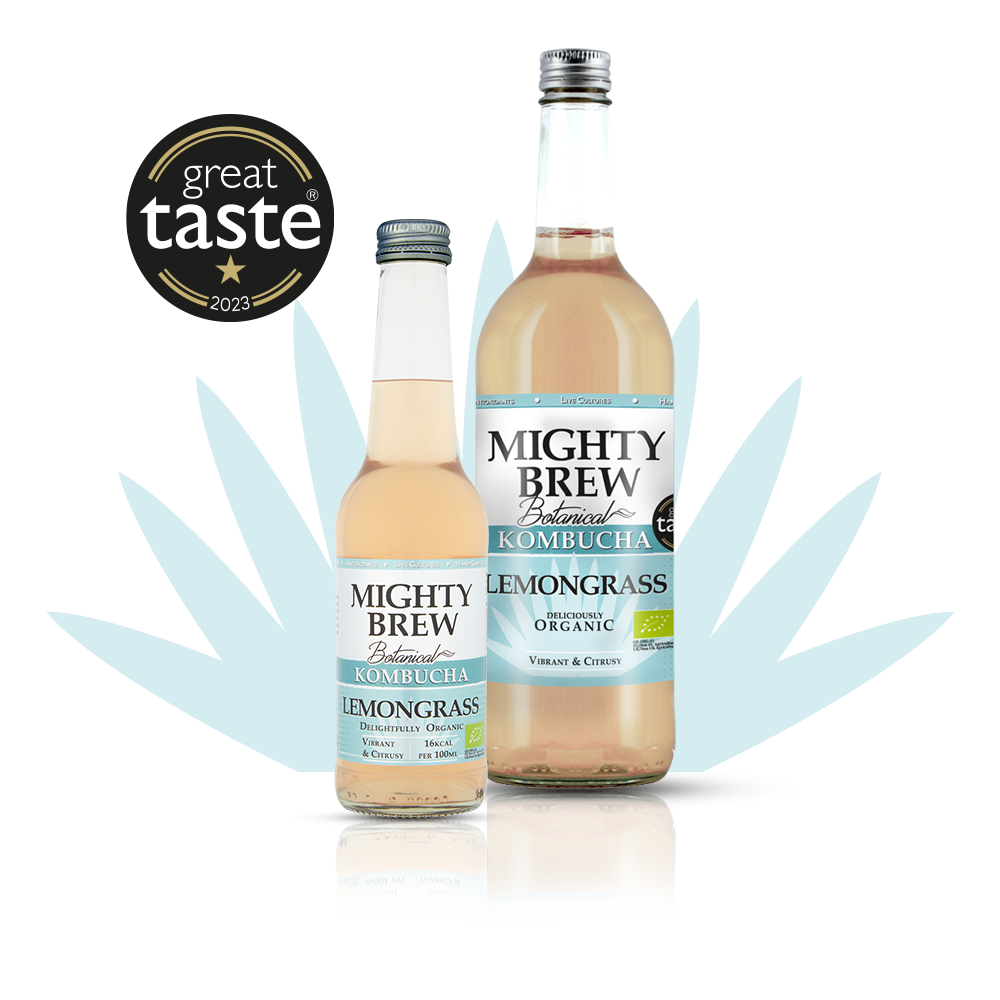 LEMONGRASS
"A clear-looking drink with a good ferment and lemon aroma. There is a good fermented fizz and the flavour profile is well-judged, with all the classic flavour of the kombucha working in harmony with the citrus notes to give an excellent pure, fresh, clean and refreshing drink."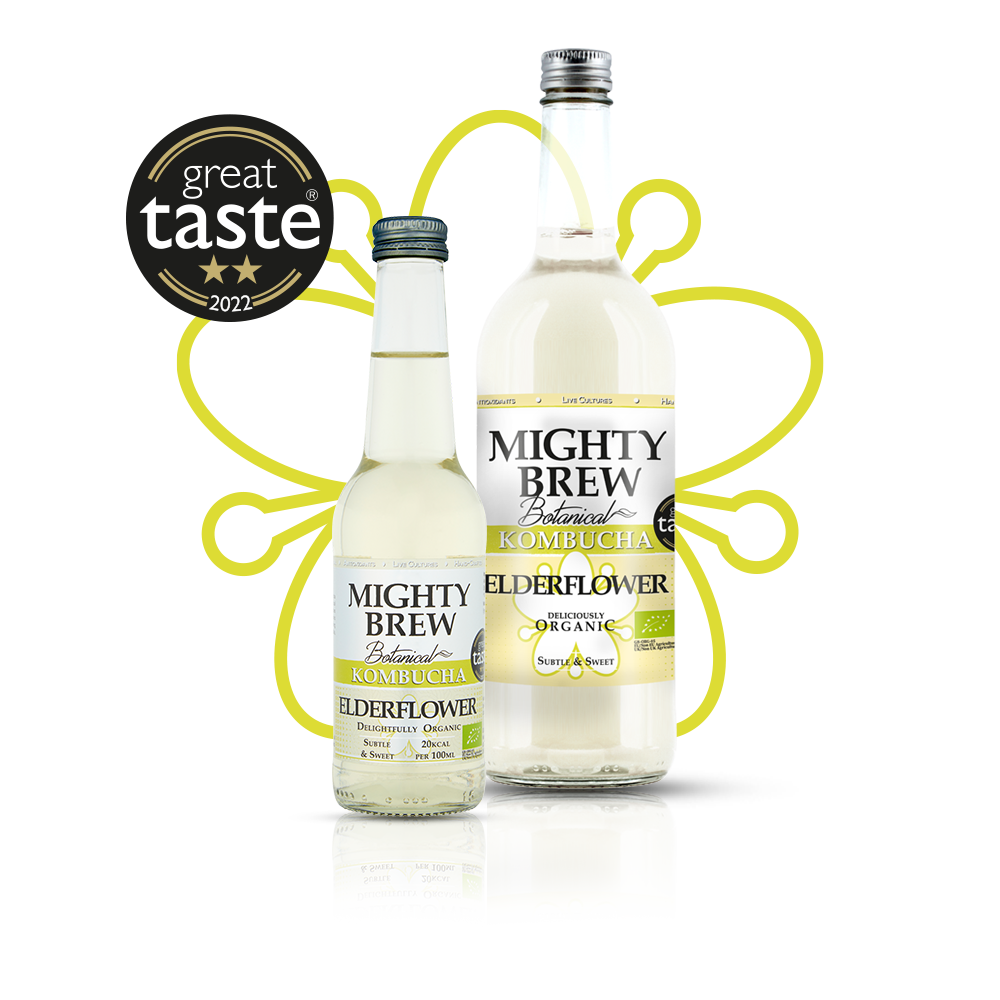 ELDERFLOWER
"Very pretty looking drink with a well-balanced floral and fermented aroma. Lovely light fizz in the mouth and the floral notes have been expertly balanced with the sour freshness from the kombucha culture. Refreshing and delicious."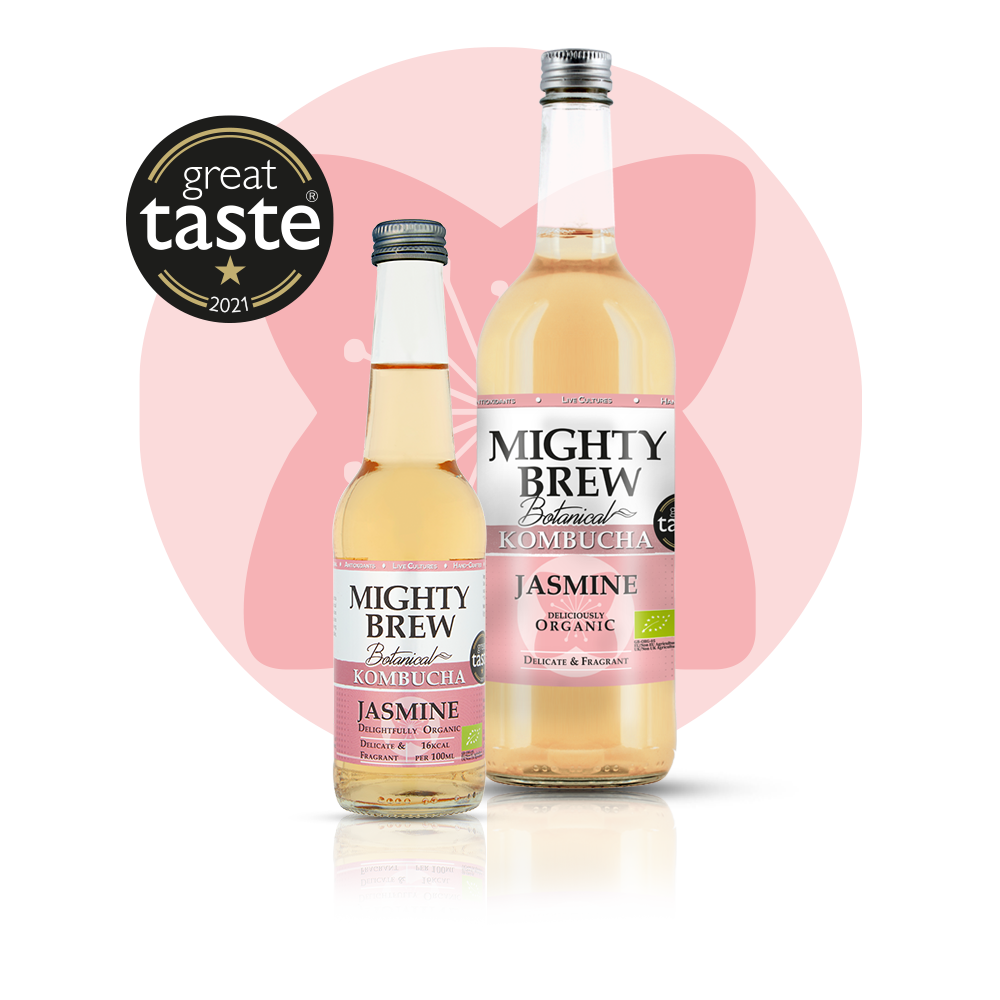 JASMINE
"The jasmine comes through on the nose perfectly well, as well as on the palate where it is refreshing, and underpinned by the fermented notes. Like a lovely iced jasmine tea, with an extra dimension."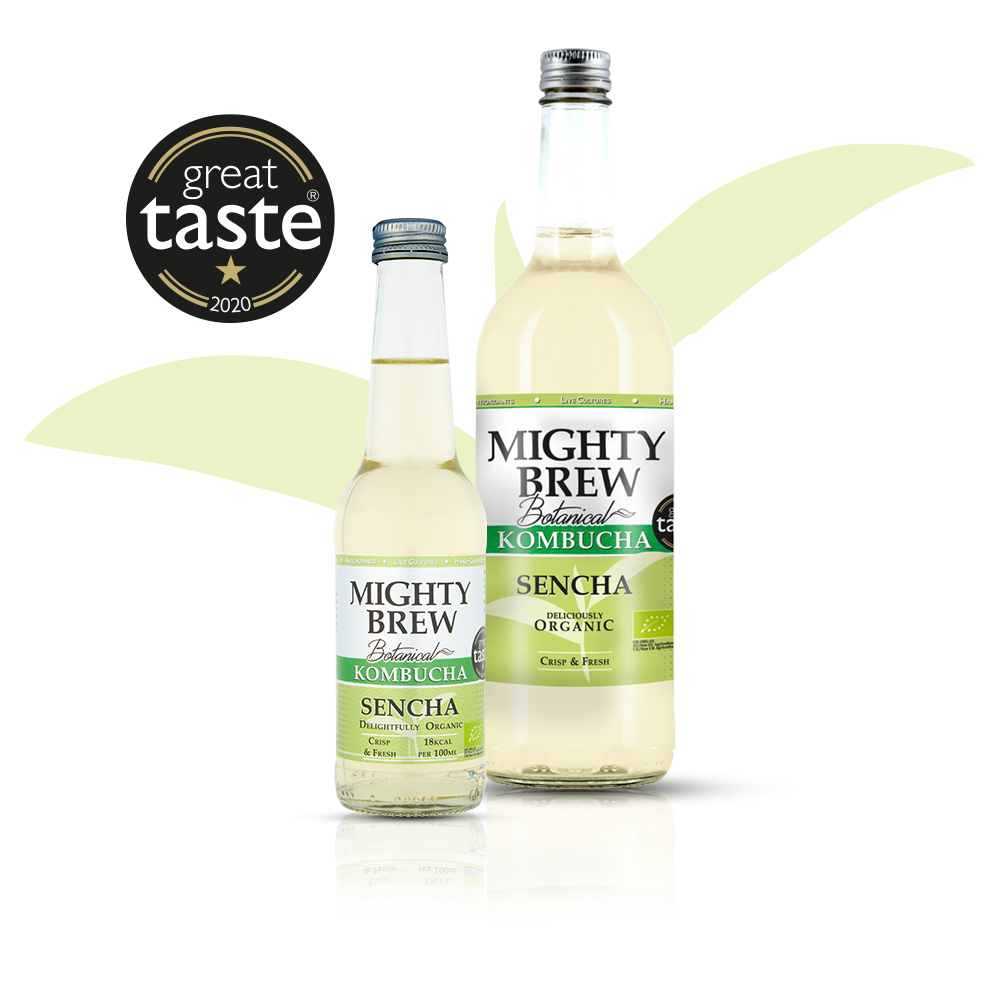 SENCHA
"Lively in the glass and fragrant with green tea, this kombucha leaves a clean after taste and is crisp and refreshing. The flavour of the sencha is really prominent here and is a nice floral addition to this drink. The kombucha tang is mild and well balanced with the added sweetness. A tasty drink on a hot day."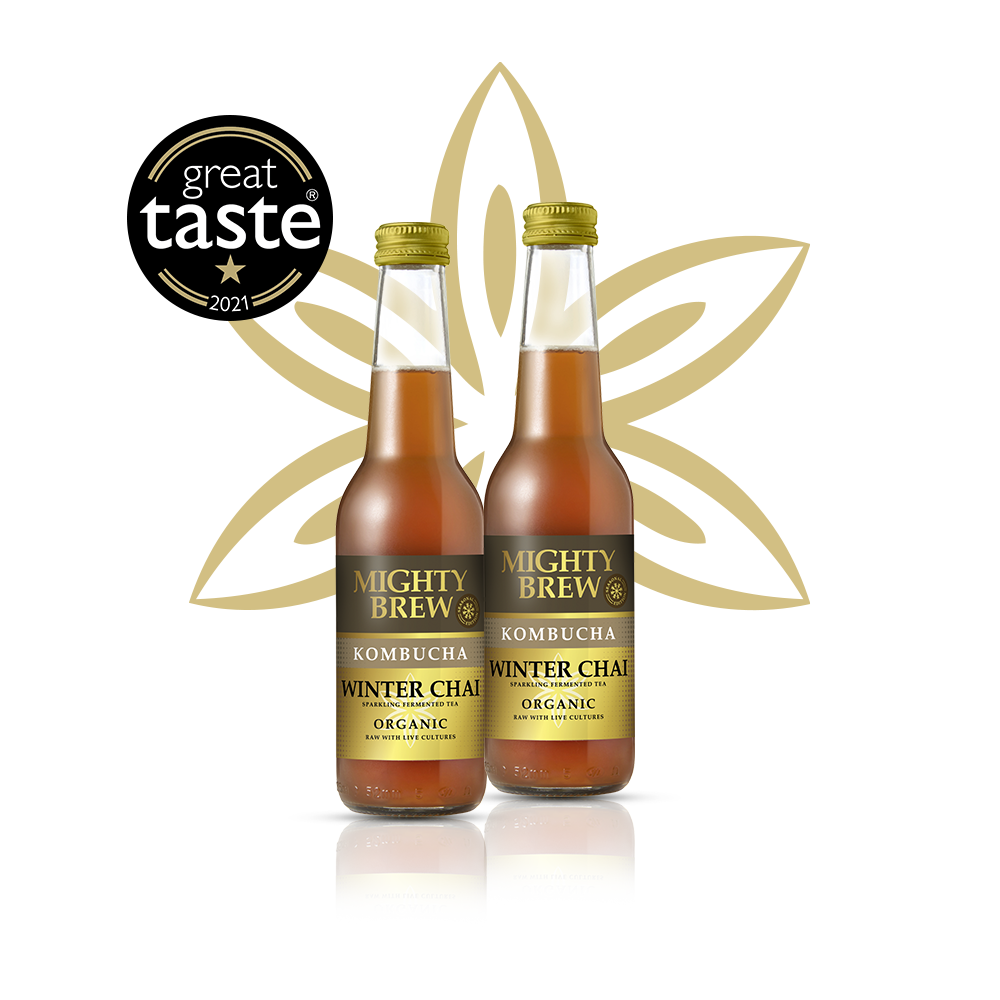 WINTER CHAI
"On the nose the kombucha has a 'Turkish Delight' quality to it and is very inviting. The flavour is well balanced, not too sweet, with the floral notes evolving gently."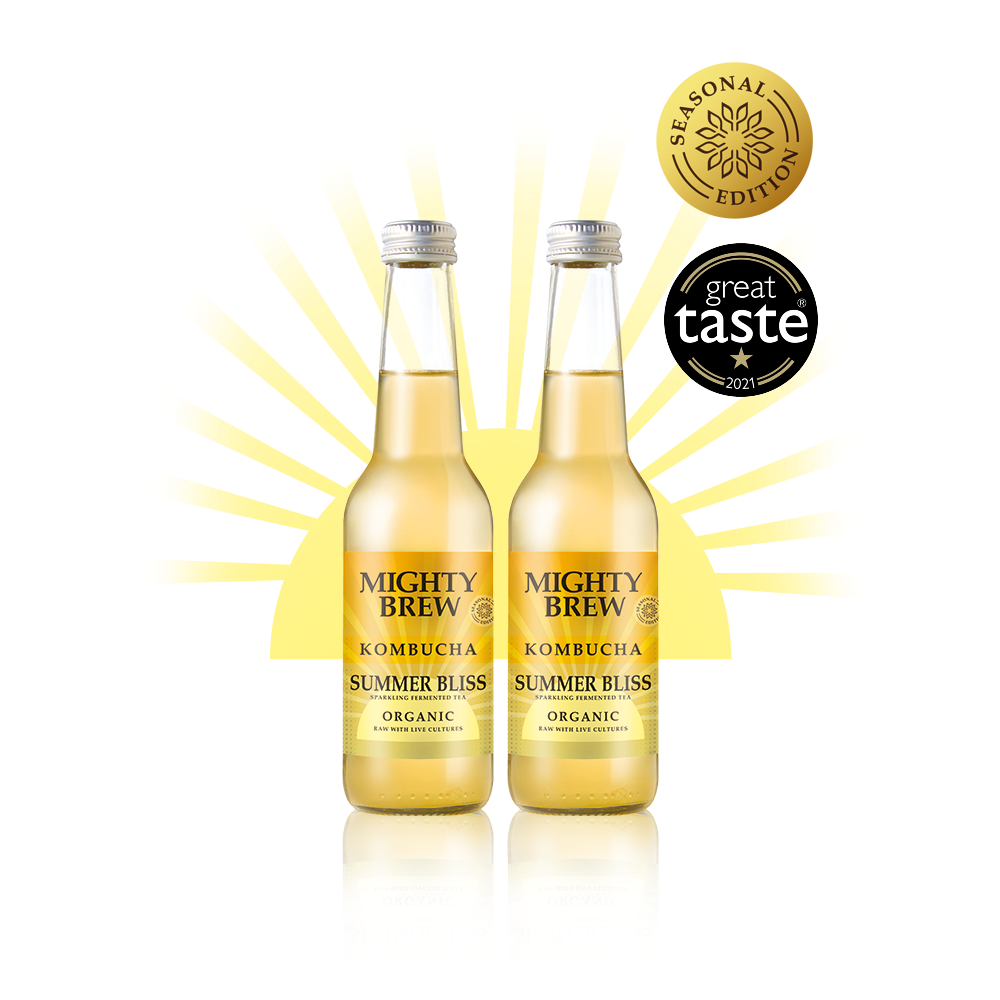 SUMMER BLISS
"Gentle fizz and very refreshing. The balance is good, with all spices working well together. It has some appealing complexity, lovely layers of flavour, and is not too sweet. We really enjoyed tasting this!"
What makes our kombucha so special?
At Mighty Brew, we are dedicated to perfecting the perfect taste and retaining every ounce of nature's goodness, leaving our unique botanical kombucha bursting with life. It is always lovingly brewed, live, free from all flavours, sweeteners, colours, preservatives and GMOs. Certified Soil Association Organic and Vegan.
Enjoy a bottle of our delicious organic Mighty Brew Botanical kombucha today!